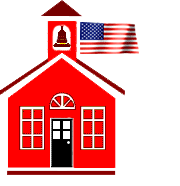 Welcome to Mrs. Connors Counseling Page
Mission
The mission of the School Counselor Program is to offer effective counseling to all students in the areas of academic, career and personal/social development through large, individual and small group counseling.
Confidentiality
School Counselors are held to strict confidentiality. All issues shared in a student/parent/teacher counseling session will remain confidential. There are exceptions when confidence has to be broken; if someone is harming others or themselves, or being harmed by someone else.
School Counseling Sessions
Large Group: I will do lessons in the classroom monthly. The program is "Too Good for Violence", which is an evidence based curriculum. TGFV promotes character development by strengthening eight key character traits listed below.
1. Caring
2. Cooperation
3. Courage
4. Fairness
5. Honesty
6. Respect
7. Responsibility
8. Self-discipline
TGFV helps students handle bullying and choose alternatives to violence, help differentiate between actions and feelings and to embrace diversity. It also focuses on anger management, conflict resolutions, effective communication and respect for self and others.
Small Group: I will work with groups once a week. Some of the topics could be:
· Anger management
· Anxiety
· Grief
· Self-esteem
· Social Skills
Individual : I will meet with an individual weekly, every other week, or as needed depending on the situation.
If you would like to meet with me please contact me at 334-347-5383to set up a conference.